Refrigeration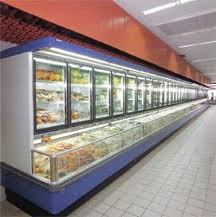 Our services for commercial refrigeration include the following:
Commercial refrigerator.

We service maintain and repair your existing systems




as well as supply delivery and installation of any new




system you may require.

Coolrooms & Freezer rooms.

We have extensive knowledge in the design and installation of all room applications ranging from large commercial coolroom and freezer applications, to small scale restaurant coolrooms and freezers. Servicing and maintaining of your existing systems are also no problem.





Beer systems.

Gycol systems, temprites, beer fonts, beer pumps, keg couplings and all beer aspects from installation, and servicing including all CO2 calibration.

Misc

Glass chillers, bottle cabinets, ice machines, slushie machines, display cases, underbench fridge, pizza prep cabinets.